Hi, Welcome to my ultimate FireCape pro guide.
Hope it helps.
First is the Equipment. Shown Below.
Here is what you should take in your inventory.
Okay so now that you have all your equipment and items you need.
Time to head to the fight caves. What you do is talk to the Tzhaar person shown below.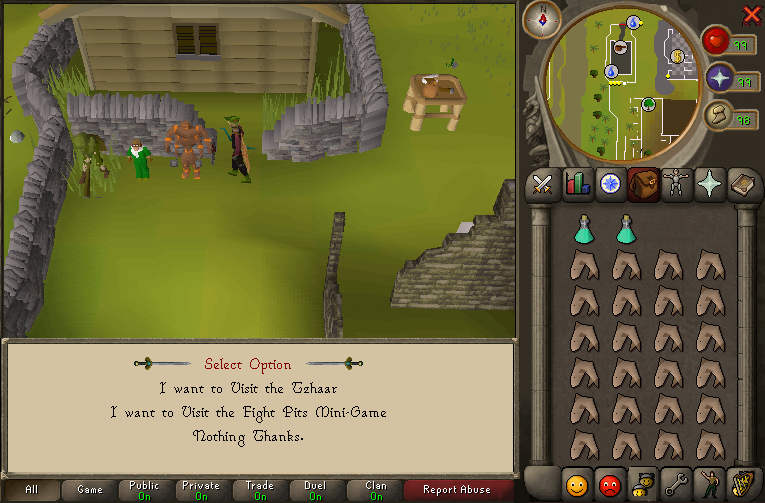 Choose the option "I want to visit the Fight Caves."
Which will take you here.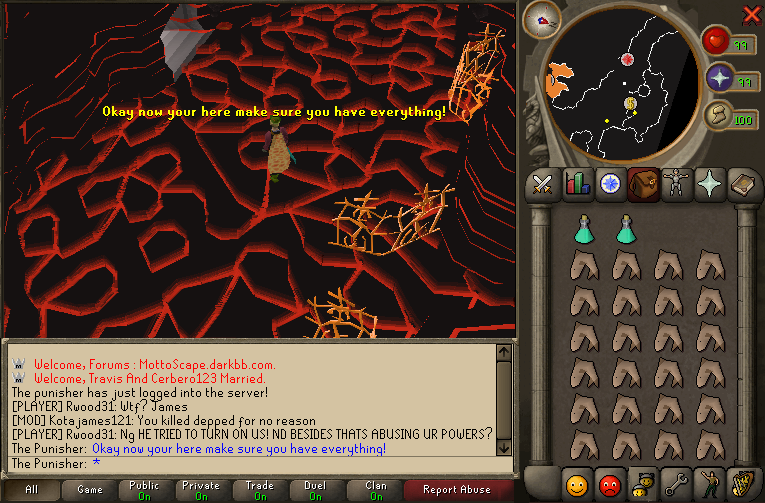 Make sure you have everything you need.
Now enter the cave and head north until you see the "Italy". Shown Below.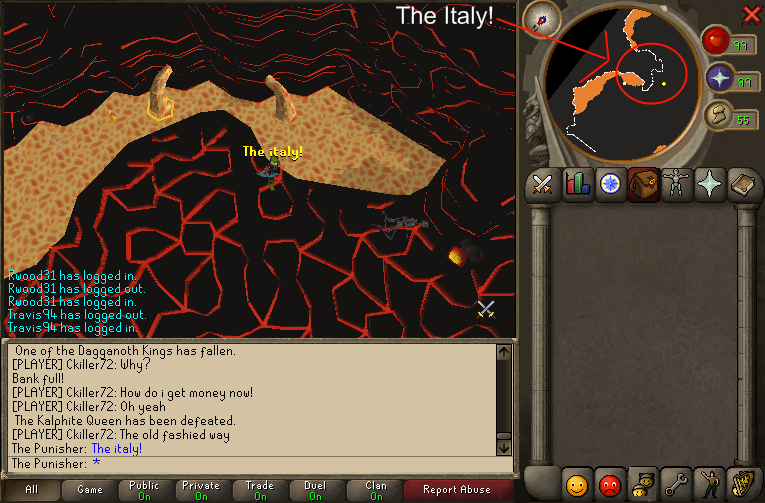 Once you reach the Italy move step by step east until you reach a stop in which you can range Jad from.
Shown Below.
IMPORTANT READ!!!!
This is important for when fighting Jad.
Your Prayer.
When Jad lifts all the way up with both feet and stomps down, use your Protect From Range.
When Jad Lifts one foot up and the other about halfway, use your Protect From Magic.
Once you get that into play Jad is an easy kill.
Once you seriously pwn Jad you will see the fallen Jad. Shown Below.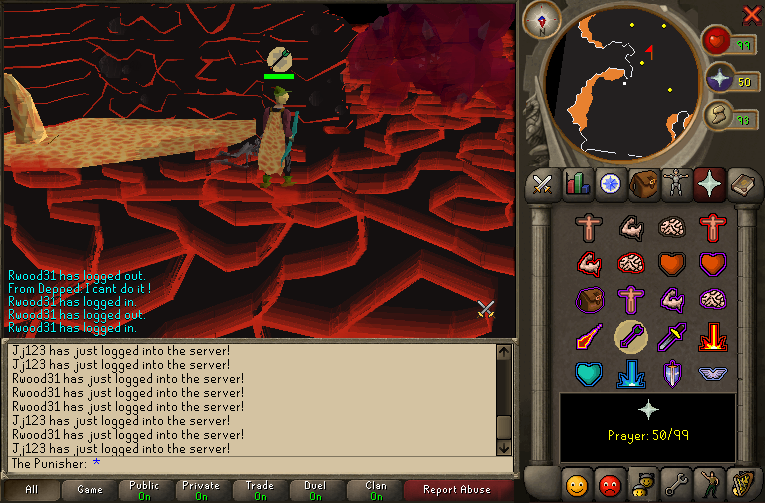 And another job well done.
Hope this helped guys.
Thanks,
The Punisher